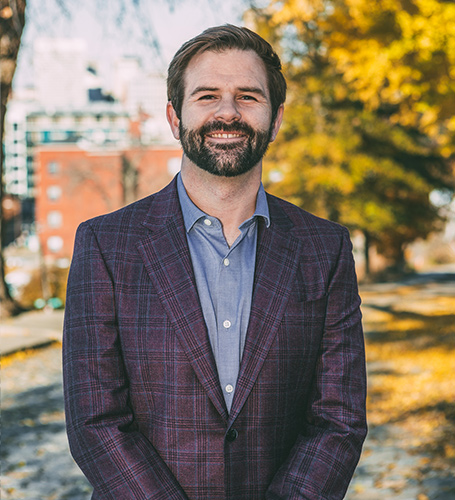 Scott Andrews
Co-Founder & Realtor
ABOUT Scott Andrews
Our industry is fraught with underachievers, uninformed clients, and misinformation. This simply should not be the case. It is my goal and my team's goal to inform, care for, and connect with clients the right way. We want to be as transparent as possible and show clients the right way the Real Estate Industry should conduct itself.
I love this city, and I love what I do. I have the pleasure of advising people on the most important and meaningful investment of their lives. Richmond has some of the best architecture, history, food, and people in the world.
I came to a career in real estate with degrees from the School of the Arts and the Department of History from VCU. My unique educational background, as well as my personal experience as a transplant to Richmond, provide me the unique ability to explain the ins and outs of the city and its neighborhoods to first-time home buyers and investors looking to grow roots in Richmond.
I have lived and worked in Richmond for the past 12 years, after moving from Roanoke to attend VCU in 2007. Like so many other people, I fell in love with the unique architecture, rich history, and the great people that make up the city.
Having a background in the Renovation Boom of Richmond over the last few years gives me an advantage when looking at our older historic homes. Understanding the pain points of older homes, how flippers cut corners, and how to find the problems before we even put the offer in creates a huge competitive advantage for our clients.
When I am not helping clients or restoring historic homes in Richmond, you will most likely find me outside with my rescued Pit Bull mix, Bernie. While earning my Eagle Scout from Boy Scouts of America, I developed a deep love and appreciation for Virginia wildlife and the Appalachian Trail.
Additionally, I devote a large part of his time to the Ultimate Frisbee Community, serving on the governing board for Richmond Ultimate for the last six years; and as a coach for VCU's Ultimate team. I try to push the players to succeed in both the sport and through their college careers. Coaching both the Men's and Women's