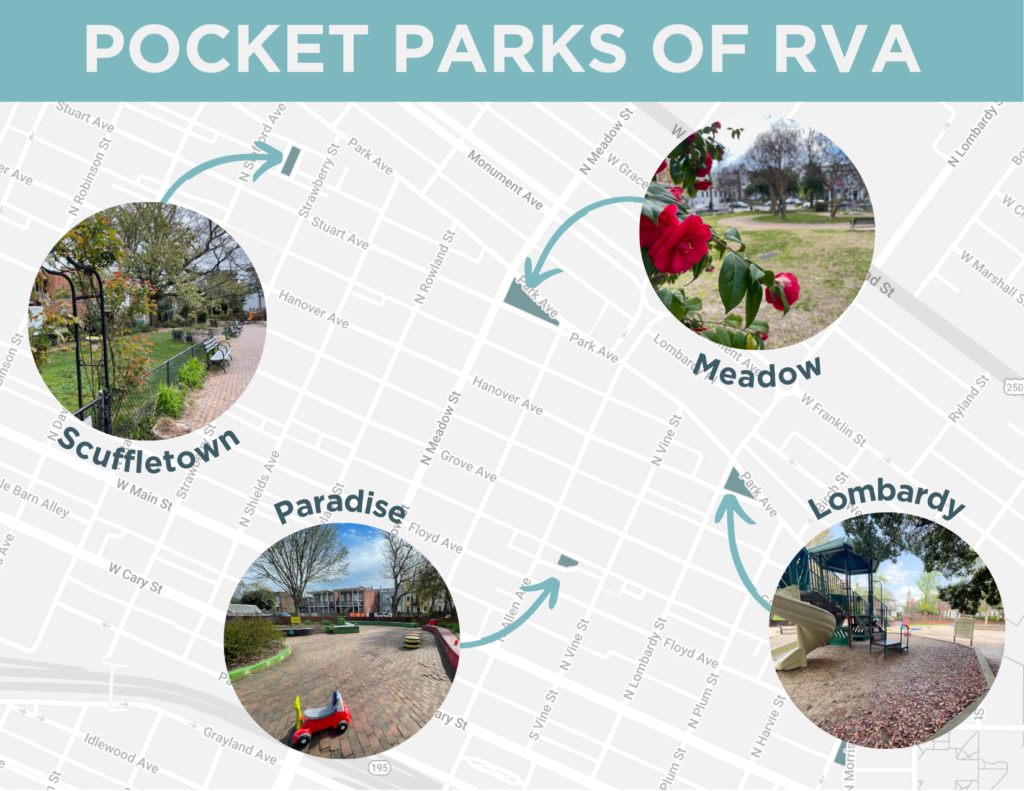 If you're looking for a new casual date spot or a place to let the kids run around right here within the city, we've compiled a list of Richmond's pocket parks. These teeny parks are often hidden in alleys between side streets and behind row homes in the Fan and are located near many of our favorite local restaurants and shops.
Scuffletown Park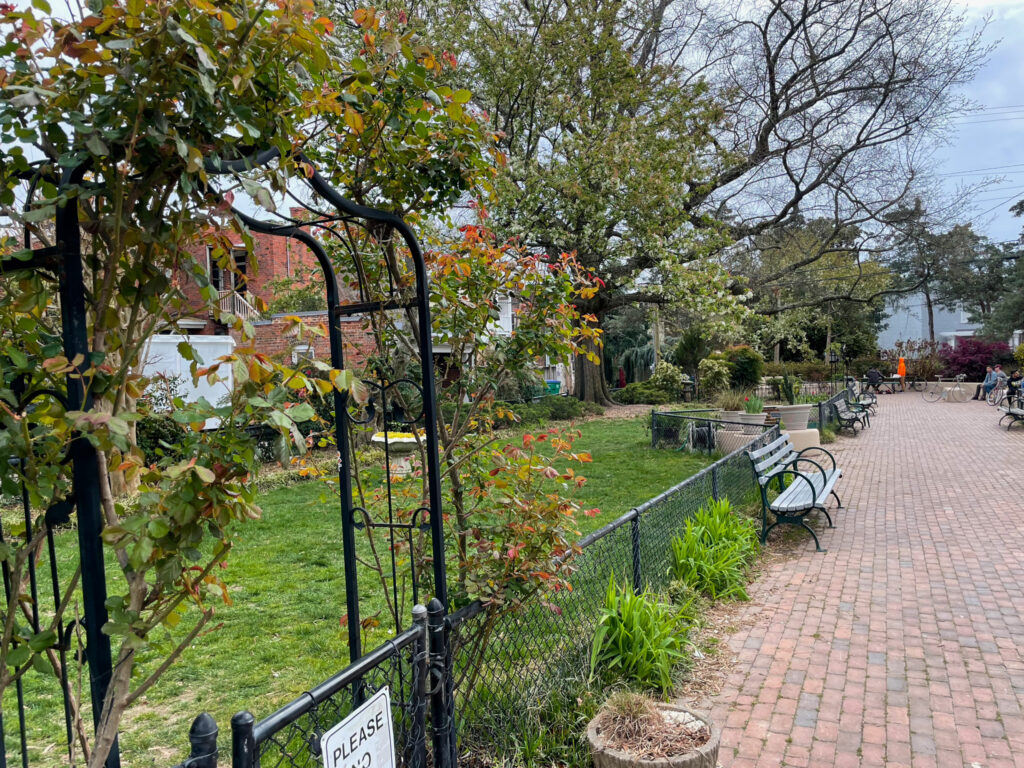 We have to start with the quintessential RVA pocket park. Snag some brown sugar cookie dough ice cream from Scoop and a pizza from 8 ½ on Strawberry Street and head across the street to the alley between Park and Stuart. There are several picnic tables, and a nice grassy space if you'd prefer to lounge on a picnic blanket. Couples have even been married here surrounded by a rose arbor and colorful native blooms.
Meadow Park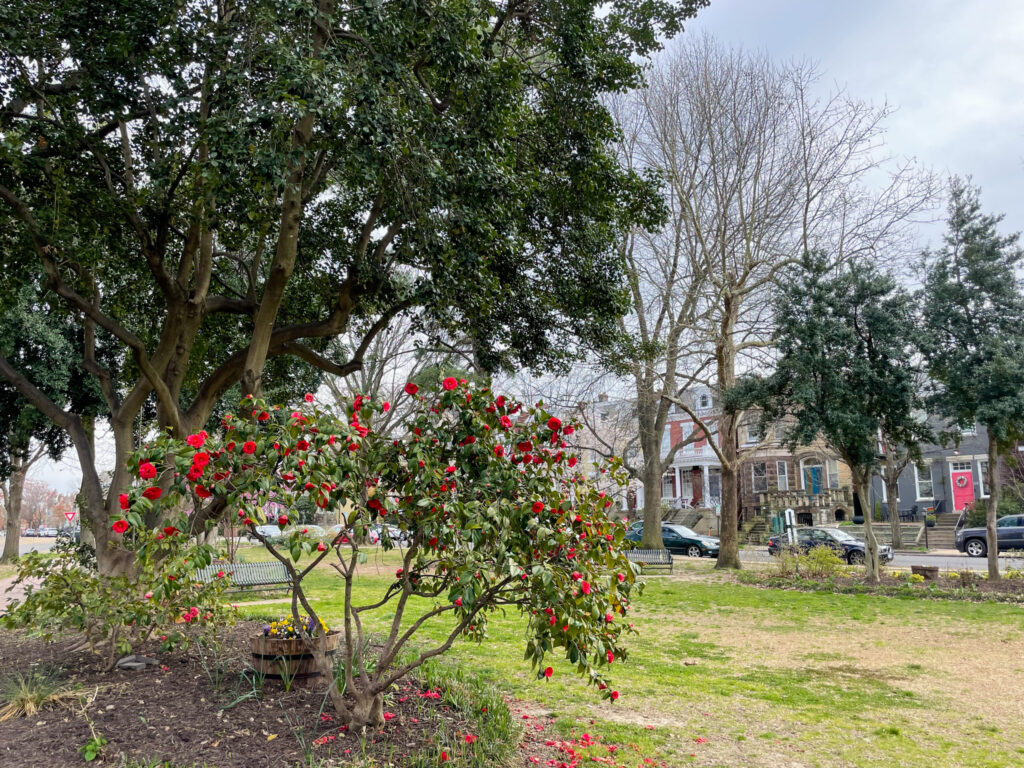 This park at the corner of Meadow and Stuart is a great spot for a lunch break if you need to get out of the office. Feeling romantic? Check out the date night special from Garnett's – choose any two menu items and a bottle of wine for $33.
Paradise Park
Tucked in the alleyway off of Grove Ave. between Allen and Vine, this park is a great spot to bring your little ones. Also known as Geometry Park, it's chock full of sculptural triangles, tunnels, and sand boxes perfect for exploring and climbing.

Lombardy Park
This is another great spot for kids, with a cute playground nestled under large shade trees right at the intersection of Lombardy and Park. After burning calories on the swings, check out Kuba Kuba across the street for delicious Cuban food.