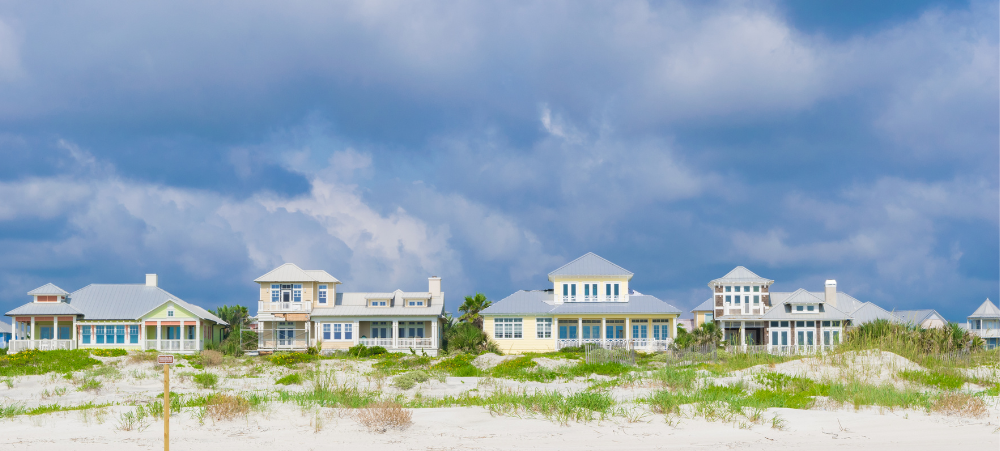 For many, the idea of owning a vacation home is a dream come true. The thought of having a private oasis to retreat to at any time of the year is undeniably appealing. However, like any major financial decision, there are always two sides to consider. In this blog, we'll delve into the benefits and drawbacks of purchasing a vacation home to help you determine if it's the right investment for you.
Benefits of Owning a Vacation Home:
1. A Home Away From Home: Having a vacation home provides stability and convenience, as you know exactly where you'll be staying during your holidays or getaways. No more dealing with unpredictable hotel availability or last-minute bookings.
2. Potential Rental Income: When you're not occupying the vacation home, you can consider renting it out to others looking for temporary accommodation. This extra income can help offset the costs of maintenance, taxes, and mortgage payments.
3. Personalization and Comfort: Unlike a hotel room or a short-term rental property, a vacation home is an opportunity to create a space that truly reflects your taste and style. Furnish it to your liking, and enjoy the familiarity and sense of comfort that comes with a personalized space.
4. Tax Benefits: Depending on your country's tax laws, you may be able to deduct mortgage interest, property taxes, and some operating expenses from your overall tax liability. Consulting a tax professional can provide more insights into these potential deductions.
Drawbacks of Owning a Vacation Home:
1. Financial Burden: Purchasing a vacation home is a significant investment. Aside from the upfront costs, ongoing expenses such as property taxes, maintenance, insurance, and utilities can quickly add up. Ensure you have a solid financial plan in place before committing to purchasing a second property.
2. Limited Time of Use: Many people find that they don't utilize their vacation home as much as they initially thought. Between work commitments, family events, and other commitments, it can be challenging to find enough time to make the most of the property. This can lead to feelings of guilt and the sense that you're not maximizing your investment.
3. Market Fluctuations: Housing markets can be unpredictable, and the value of your vacation home may not always appreciate as expected. Economic downturns or shifts in the area's desirability can affect the property's market value, potentially resulting in financial losses if you decide to sell.
4. Added Responsibilities: Owning a second property means doubling your responsibilities. You have to manage repairs, maintenance, cleaning, and potential emergencies, even when you're not physically present. This can be time-consuming and potentially stressful, especially if you live far away from the vacation home.
Conclusion:
Buying a vacation home is a personal decision that comes with unique considerations and trade-offs. While it offers the allure of a temporary escape and potential income, it also demands financial and time commitments. Carefully weigh the benefits and drawbacks outlined in this blog to determine if owning a vacation home aligns with your lifestyle, financial stability, and long-term goals. Consulting with a real estate professional and financial advisor can provide valuable guidance specific to your situation.